Tue. 26.10.2021 - Wed. 27.10.2021 09:00 - 15:00 hrs.
Vienna House Andel's Berlin, Landsberger Allee 106, 10369 Berlin, Deutschland
12. German Mechanical Engineering Summit 2021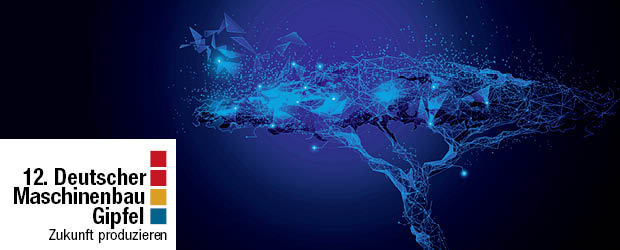 Digital production, cybercrime, climate protection or the Startup Award - the 12th German Mechanical Engineering Summit on 26/27 October in Berlin offered the entire range of current topics in mechanical and plant engineering. Read the highlights of the event here.
Corona dominates the headlines, the virus has taken the stage of attention. Undaunted, the Corona pandemic has had a far-reaching impact on everyday life and living around the world, and this is also true of the mechanical and plant engineering sector
But the future does not wait. There are a multitude of other issues that are of crucial importance and which, as global challenges, require active shaping: Climate change, digitalization and free trade are among them. They were focued of the 12th Mechanical Engineering Summit, from 26 to 27 October 2021
Mechanical and plant engineering is at the heart of this development
It is the technological enabler of a climate-neutral future, it is the provider and user of digitalization for Industry 4.0, and it is an internationally networked player in globalization and free trade.
Further information at:
www.maschinenbau-gipfel.de.
Sign up now!
You are not signed up for this event yet.