Mon. 25.10.2021 13:00 - 15:00 hrs.
Expert Talk - Electrical Connection Technology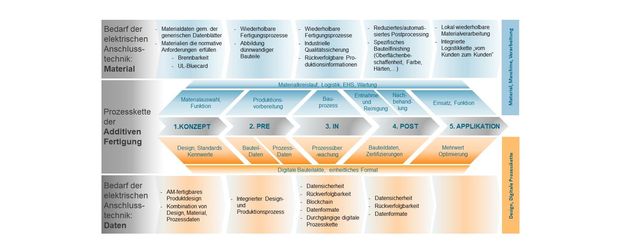 Additive Manufacturing and electrical connection technology
Experts from all areas of the additive development and manufacturing chain are represented in the working group. We would like to exchange potentials, requirements and expert knowledge with you on this topic.
Sign up now!
You are not signed up for this event yet.