Industrial valve manufacturers are speeding ahead
17.08.2018 In the first half of the year, good exports to the USA and China meant that business was thriving. External economic conditions are indeed becoming more difficult; the sector is nevertheless expecting a 4 percent increase in turnover in 2018.
Show article
Slowdown in turnover for building valve manufacturers
17.08.2018 Declining exports and weak business nationally have made life difficult for building valve manufacturers in the first half of 2018. The association anticipates an increase in turnover of 2 percent in 2018.
Show article
Christine Lindenau
Market research, economy data, statistics, domestic trade fairs and exhibitions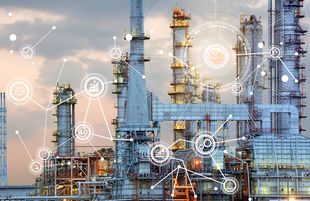 German Pavilion at Caspian Oil & Gas
Caspian Oil & Gas in Baku will open its doors to visitors from 29 May to 1 June. Once again, Germany will be present with a federal exhibition stand. The closing date for registration is 26 February 2019.